This is the default text
Game Mechanics and Learning Theory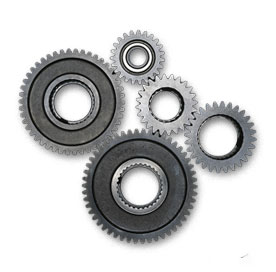 To bring together the series on how learning theories overlap with games, I've drawn up a table of how game mechanics relate to the ideas about how we learn.
By using and combining various definitions of game mechanics (Wikipedia, SCVNGR & Gamification.org), it is possible to map how dynamics correspond to the various learning theories.  This is not an exact science but does suggest which mechanics can be used to encourage particular ways of learning.
Of course the risk with any sort of exercise like this, is that it becomes formulaic and is wrongly perceived as a rule for creating "learning" games.  I don't believe that is the case. Every game needs to be looked on a special case: as soon as you try to bottle the essence of play, it tends to evaporate.
| | | | | | | |
| --- | --- | --- | --- | --- | --- | --- |
| Mechanic | Definition | Behaviourist | Cognitivist | Constructionist | Experiential | Social |
| Achievements  | Achievements are a virtual or physical representation of having accomplished something. | | | | | |
| Action points  | Action points limit or control which actions a player performs each turn. | | | | | |
| Appointments  | Appointment dynamic requires the player to perform some action at a predetermined time or place. | | | | | |
| Auction or bidding  | An auction or bidding system encourages players to make competitive bids in order to win some prize. | | | | | |
| Behavioural Momentum  | Behavioural Momentum is the tendency of players to keep doing what they have been doing. | | | | | |
| Bonuses/ modifiers  | Bonuses are a reward after having completed a series of challenges or core functions. | | | | | |
| Capture/Eliminate  | Players must capture or eliminate their opponent's tokens. | | | | | |
| Cards  | Cards can act as a randomiser to affect game conditions or as tokens to track game states. | | | | | |
| Cascading Information Theory  | The theory that information should be released in the minimum possible snippets to gain the appropriate level of understanding at each point during a game narrative. | | | | | |
| Catch-up  | Catch up is a device that makes success more difficult the closer a player gets to it. | | | | | |
| Challenge | Challenges have a time limit or competition. | | | | | |
| Collaboration  | The game dynamic wherein an entire community is rallied to work together to solve a riddle, a problem or a challenge. | | | | | |
| Combos  | Combos are used often in games to reward skill through doing a combination of things. | | | | | |
| Countdown  | The dynamic in which players are only given a certain amount of time to do something. | | | | | |
| Dice/ Lottery  | Randomisers that determine the outcome of an interaction in a game. | | | | | |
| Discovery  | Also called Exploration, players love to discover something, to be surprised. | | | | | |
| Goals | Goals are conditions of victory or success. | | | | | |
| Levels  | Levels are a system, or "ramp", by which players are rewarded an increasing value for an accumulation of points. | | | | | |
| Loss avoidance/ aversion | Players have to avoid losing tokens, points or position. | | | | | |
| Movement | The controlled movement of tokens. | | | | | |
| Penalties | The negative consequence of some behaviour or action. | | | | | |
| Piece elimination  | Whereby the winner captures or destroys the other players' pieces. | | | | | |
| Progression  | A dynamic in which success is granularly displayed and measured through the process of completing itemized tasks. | | | | | |
| Puzzle guessing  | The player who successfully guesses or deduces the answer to a puzzle wins the game | | | | | |
| Quests  | Quests are a journey of obstacles a player must overcome. | | | | | |
| Races | The goal of achieving a certain position first | | | | | |
| Resource management/ ownership | The management of game resources including tokens money and points. | | | | | |
| Reward (or chain) Schedules  | The timeframe and delivery mechanisms through which rewards (points, prizes, level ups) are delivered. | | | | | |
| Risk and reward  | Risk and reward offers players extra benefits for optional actions. | | | | | |
| Role-playing  | Role-playing determines the effectiveness of in game actions depending on how authentically the player acts out the role of a fictional character. | | | | | |
| Status  | The rank or level of a player. Players are motivated by trying to reach a higher level or status. | | | | | |
| Structure building  | The goal of acquiring and assembling a set of game resources into a predefined structure or one that is better than that of the other players. | | | | | |
| Territory control  | The goal of controlling the most area on playing surface. | | | | | |
| Tile-laying  | Tile laying involves players laying down objects in order to gather points or affect the game world. | | | | | |
| Toys/ endless play | Games that do not have an explicit end. | | | | | |
| Turns  | Turns allow players to act or respond in sequence | | | | | |